Will The Real Roger Williams... Please Stand Up???
I met a Lovely Couple and made new Friends last June during our British V8 event in Townsend, Tennessee. We had a record turnout of about 70 cars from the Four-Corners of the USA and then some.
Luckily, for our show and the MG 2006 gathering in next door Gatlinburg... we had some not-so-local guest attend our events: Roger & Alex Williams and Ken Costello, both from Bloody Ole England-- we all had a Blast!
I am planning on posting a little ditty about Ken Costello in a later post-- Ken was a trip... that kind of dropped in & out at various times.
Today, I want to poke some fun at my friends Roger & Alex... but first we will begin with Roger ;-)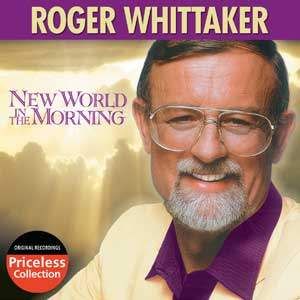 Close, but no Cigar-- this is Roger Whittaker... bad association on my part.
I have it on good authority that this is one of Roger's collections in France,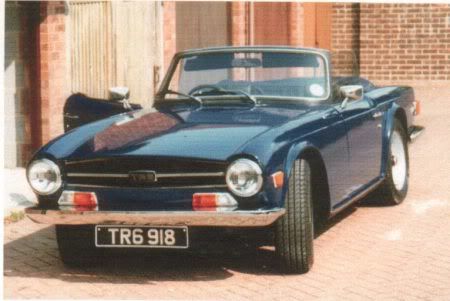 He is said to have Four total.
The Main Question to most folks here in the USA is: "Who the heck is Roger Williams? I thought he was a Singer..."
Well, in our pursuit to find out more about the Elusive Roger Williams... let us eliminate what we do know first.
Which of the (3) Gentlemen shown below could be Roger Williams?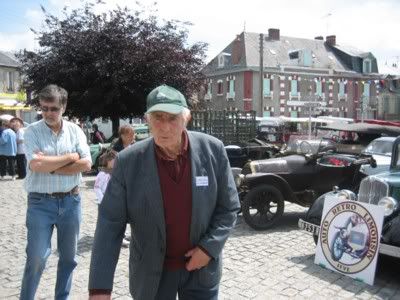 Candidate #1?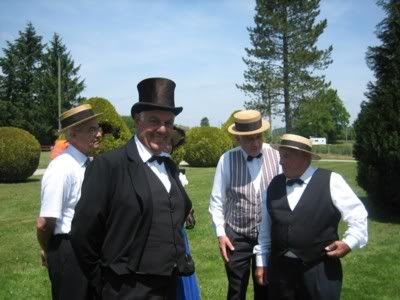 Candidate #2?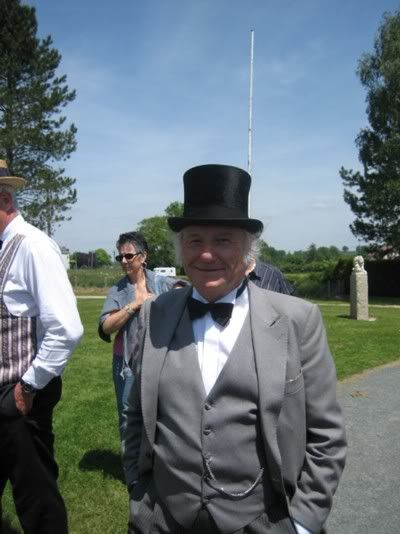 Candidate #3?
Candidate #3 looks promising, but you would be disappointed to know that none of the Candidates above come even close to looking like Roger-- except for Roger Whittaker ;-)
Before I reveal the true identity of Roger Williams, let us look at something he doesn't have,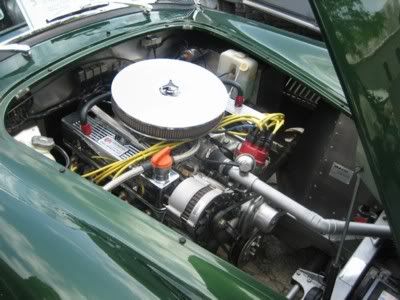 Vuuroooooooooooom!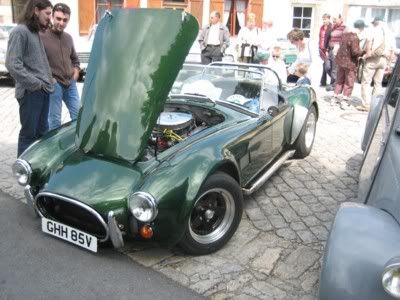 Aaaaahhhhhhhhhh!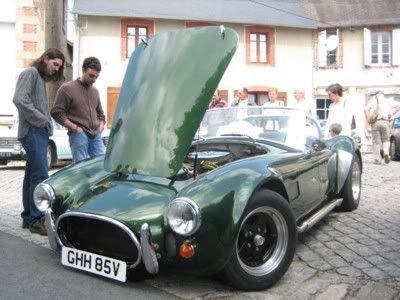 Swwwwweeeeeeeeeet!
Roger & Ken Costello. Don't Worry... they were just discussing Lunch!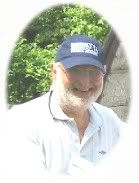 July 2006 Interview with Roger Williams
Q - When did you discover the Passion for British sports cars, and how did your Passion grow into becoming a Maintenance/Improvement Authority on these cars?
A – I guess I first discovered an interest in British sports cars when still at school when I saw what I think must have been a TR2. The interest was fuelled during my apprenticeship at de Havilland Aircraft when a group of us were mad-keen on sports cars but very few could afford a proper one – so we built our own. The aurthority issue is questionable but I got into writing books on cars initially by accident when an MGB V8 conversion I was carrying out in the late 1980's proved difficult. In order to save other converters my problems & started to draft a series of what I thought would be magazine articles. These eventually grew into my first book written in the early 1990's entitled "How to give your MGB V8 Power"
Q- How many toys have you owned and tinkered on thus far?
A- Every sports car I have ever owned has, to a greater or lesser extent, required restoration. I've lost count of how many MGB's I've owned but "off-the-cuff" guess at seven or eight. I still have two – both 3500cc/215cu V8 powered. The TR6 was my next sports car & my first Triumph, & I think my wife expects to still have it when I'm no longer here! Last was the Triumph Stag – not really so little or a sports car in the performance sense - but a beautiful looking car & ideal for (fast) "touring".
Q- Which of your Projects was the most difficult and challenging, and in the End... what was your Reward?
A – I think the first MGB V8 conversion was, as I explained earlier, the most challenging largely because, at least in the UK, there were few conversions about & solutions were hard-won. The reward – a wonderfully responsive, smooth, stress-free mode of transport that I still own & love – all the more satisfying because I did it myself.
Q - We understand that you have taken up writing technical books on these Toys and your past Experiences tinkering with them. What motivated you to take the Leap from being a solo Gear-head to becoming an Author?
A – I explained how the first book came about accidentally, but the second & subsequent books were more measured in their conception. The motivation was that special &/or classic cars have contributed much to my technical, interest & social life & I wanted to give something back – writing, where I felt I had something worthwhile to say, provided route to that end.
Q - Are your books received well world wide and from which countries?
A- The MGB was sold into almost every country in the world & leaves a legacy of enthusiast's clubs right round the globe. Nevertheless I have been amazed at the far-flung corners of the world where interest has been shown in my books. The USA & UK are undoubtedly the primary markets but the books sell briskly into many other English speaking countries world wide as well as a number of non-English language areas too.
Q - Does your books allow you to travel and attend speaking engagements? Where have you been? Looking forward to Attending More? Have you ever been Down Under (Australia)?
A - Certainly the books provide a platform for travel &, occasionally, speaking. I very much enjoy the former but only carry out speaking engagement when absolutely essential. As you know I have just returned from USA & have outstanding invitations from Australia as well as for further visits to USA. While I certainly look forward to further visits in due course, none are currently planned.
Q - Most of All, are you still having Fun or has this Passion become to be too much Work?
A – Truthfully the answer now lays somewhere between those two extremes. I did get a lot of fun & some satisfaction from writing two small (15000 words, 100 picture) books on buying (respectively) an MGB & a TR6. However there is huge volume of work involved in the preparation of a full book such as the third edition of "How to give your MGB V8 Power" & of necessity the task becomes protracted. Such books contain about 125000 words & about 500 pictures & these days I must admit that after a few months the task becomes more work than fun.
Q - What's your Next Challenge on the Horizon?
A – For the reasons stated in the previous answer, I doubt I will write any more books "from scratch" but focus the time that I do spend at the keyboard on keeping existing books up to date. In that context my second book ("How to Improve MGB, C & V8") is now 10 years old & some of the contents have become out of date as suppliers have gone out of business & new, often improved, products have come to the market. So I am giving thought to preparing a second expanded edition of that offering.
Q - What's so special about your books that would benefit Everybody else that Enjoys & Does what you have done?
A – I may not be the best person to answer that question! However having read many technical books as a younger man, I resolved to try to give as much detailed information as I can, to write in plain simple terminology & in as interesting style as I am capable of.
Q - Do you recommend any other books you have discovered lately to your readers?
A – Most of my books contain references to other authors work(s) where a topic is closely related to my subject. For example, the third edition of "How to give your MGB V8 power" is focused on shoehorning the engine into the car & fitting the car out with a balanced range of associated parts (gearboxes, axles, brakes etc). Consequently there is minimal space for say subjects that form a speciality within my book's framework – eg tuning the engine – so while I may devote a little space to such topics I generally refer the reader to a whole book focused on that speciality.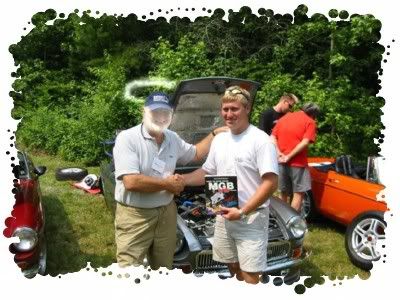 We actually Caught Roger's Natural
Glow
on Camera!

More to Come... Meanwhile, grab his recent book while they
Last!